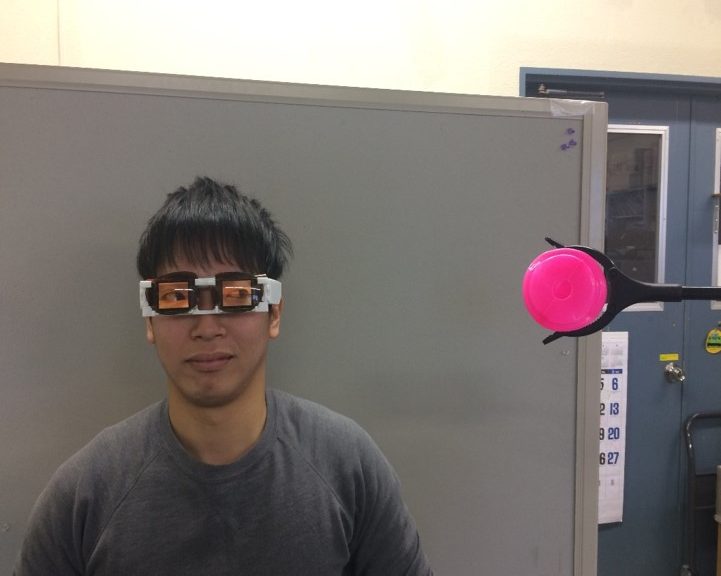 AgencyGlass: A device to assist people's emotional labor and social activities
AgencyGlass: A device to assist people's emotional labor and social activities
Nowadays, physical and intellectual labor can be substituted by robotics and information technology. However, emotional labor, which causes mental stress to the workers, has not been substituted yet. Therefore, we propose a method called emotional cyborg that substitutes human-emotional representation with the use of attachable devices. In this study, we used AgencyGlass, a device that substitutes the function of human eyes. We conducted a preliminary study to measure the task- processing time and the subject's cognitive load during the use of AgencyGlass. The result suggests that the AgencyGlass can perform joint attention similar to humans; however, its attentional shift is weaker than in humans.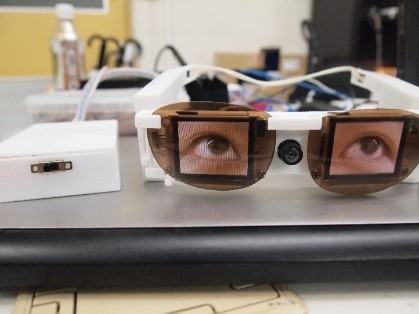 Hirotaka Osawa. 2014. Emotional cyborg: complementing emotional labor with human-agent interaction technology. In Proceedings of the second international conference on Human-agent interaction – HAI '14, 51–57. https://doi.org/10.1145/2658861.2658880
Shi Qiu, Hirotaka Osawa, Matthias Rauterberg, and Jun Hu. 2016. E-Gaze Glasses : Simulating Natural Gazes for Blind People. In International Conference on Tangible and Embedded Interface, 563–569.
Takeomi Goto and Hirotaka Osawa. 2016. Evaluation of a Substitution Device for Emotional Labor by using Task-Processing Time and Cognitive Load. In Proceedings of the Fourth International Conference on Human Agent Interaction – HAI '16, 359–362. https://doi.org/10.1145/2974804.2980517
Hirotaka Osawa, Takeomi Goto, and Bohao Wang. 2017. Wearable Social Prosthetics: Supporting Social Gaze with Artificial Eyes. In International Symposium on Wearable Computers, accepted.